Why are Republican Elected Officials endorsing David Medina?
Knowledge is Power~ Please share this article with all Texans you know. We need to expose the Corruption in Texas Politics! 
I am completely blown away be the fact that these Republican elected officials are endorsing David Medina for Texas Supreme Court.
Elected Officials
Governor Rick Perry
Texas Attorney General Greg Abbott
U.S. Congressman John Culberson
U.S. Congressman Francisco "Quico" Canseco
U.S. Congressman Pete Sessions
Texas Land Commissioner Jerry Patterson
Texas Comptroller of Public Accounts Susan Combs
State Senator Dan Patrick
State Senator Joan Huffman
State Senator Jane Nelson
State Representative Ken Paxton
State Representative Jodie Laubenberg
State Representative Patricia Harless
State Representative Sarah Davis
State Representative Allen Fletcher
State Representative Linda Harper Brown
State Representative Stefani Carter
State Representative Dee Margo
State Representative Larry Gonzales
State Representative Jose Aliseda
State Representative Raul Torres
State Representative Aaron Peña
State Representative Rodney Anderson
State Representative Tan Parker
State Representative Kelly Hancock 
Chris Daniel, Harris County District Clerk 
Mark Russo, Rockwall City Council Member 
Dianne Costa, Former Mayor of Highland Village 
Art Martinez de Vara, Mayor of Von Ormy
Keith Self, Collin County Judge
My question is have they actually vetted David Medina. Do they know DAVID MEDINA'S DUBIOUS RECORD  If they do why in the world would they publicly endorse him.
My prayer is that they simple do not know and will ask to be taken off his list of endorsements.  Below is important information about Judge David Medina. After you know about his dubious record tell me  can you in good conscience endorse and vote for David Medina.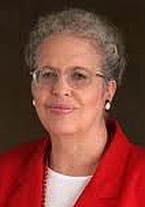 Please listen to Donna Garner explain Justice David Medina's record on What's Up Radio with Terry Lowry
PART 3 OF 4
Discussed by Donna Garner
with Pro-Family Leader
 Has David Medina ever run in a contested primary? 
What are some red flags that popped up about the incumbent David Medina? Does the truth hurt?
Upon looking at David Media record, does it take a rocket scientist to put two-and-two together? What are worse than campaign ethics violations?
PART 4 OF 4
Discussed by Donna Garner
with Pro-Family Leader 
As a retired teacher, tell us what you have seen in David Medina's pattern of character.
Was it David Medina that investigators thought torched the Medina home in Spring, Texas, or was it a disgruntled Mrs. Medina? 
Was this an experienced and trustworthy grand jury?
In 2008 a grand jury returned felony indictments against Texas Supreme Court Justice David Medina and his wife.  Mrs. Medina was accused of setting a blaze with an accelerant found in their garage that caused almost $1 Million worth of damage to three homes in their Spring, Texas, neighborhood, including their own 5,000-foot home.

What made investigators suspicious is that the Medinas had been sued in June 2006 by a mortgage company. The suit was filed because the family had missed five months of payments.The investigators also learned that the Medinas owed $1,900 in fees to their homeowners' association.

In a November interview with the AP, the Medina's financial problems were publicly revealed. Ironically, the losses from the fire were not covered because unbeknownst to the Medinas, the homeowners insurance policy had lapsed.  After the fire, the Medinas sold their home in Spring and moved to Austin, Texas.

For this felony, Mrs. Medina's bail was set at $20,000.  TSC Judge David Medina was indicted for tampering with evidence (a felony), and his bail was set at $5,000. Dick De Guerin was Mrs. Medina's lawyer.

To show how politically rotten this whole situation became, the District Attorney (Charles A. Rosenthal, Jr.  — also a Republican) decided to dismiss the grand jury's indictments because of a procedural error made by the DA's office.

By law, grand jury deliberations must be kept secret; but the jury foreman did state, "The testimony of the arson investigator is what we went on…Draw your own conclusion if it was sufficient."

Both the grand jury foreman and the assistant foreman (an experienced civil trial lawyer) said the DA's office had already decided beforehand to oppose the indictments against the Medinas. The foreman stated, "If this was David Medina,  truck driver of Baytown, Texas, he would have been indicted three months ago."

Even though the grand jury had returned guilty indictments against both the Medinas, the DA's office managed to get the judge to void the grand jury's vote. To keep the grand jury members from telling their side, the prosecutor placed an injunction over them that gagged them from talking under threat of jail time.

Ironically, District Attorney Rosenthal himself was later forced to leave office because of love notes and sexually explicit messages sent from his office. 

Knowledge is Power~ Please take the time to read the article below by Dave Welch and then click on the link Runaway Grand Jury ….Or Runaway Justice? Be sure you check out the Cast of Characters tab especially as it has the slideshow of the Jurors and their "bona fides.  

Knowledge is Power and together we can make the difference!!  

___________________________________________

Check Out Voices Empower Articles  .

  Please attribute to Alice Linahan  with Voices Empower  

"Grab your Tea and Follow me! It's a Peaceful Revolution!" 

_________________________________________________