Here is the interview that Terry Lowry of What's Up Radio Program did with, Donna Garner.  The subject is Judge John Devine v. David Medina for the Texas Supreme Court, Associate Supreme Court Justice, Place 4.  
This race is statewide and is on everyone's ballot in the run-offs. Early voting started this last Monday and runs through this Friday, July 27, with the actual run-off race to be held on July 31, 2012.     
This interview has four parts (Part 1, 2, 3, 4) so that if listeners wish to take a break in between the various parts, they certainly can.  
To click on each part, please go to the statement that says, "To listen to only the segment directly above click [here]."  
Terry Lowry and I hope that the interview will solidify why it is the right thing to do to vote for Judge John Devine:  
Here is the first segment….. Please link the the site above to listen to all of the segments.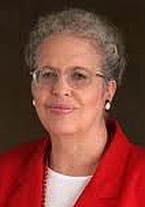 Part 1 of 4
Donna, when did you meet John Devine?
What is the Texas Supreme Court all about? What authority does the court have?
Before you endorse a candidate, you want to know what both the candidate and the race are about, correct? 

To listen to only the segment directly above click [here!] 
Knowledge is Power~ Please take the time to read the article linked below by Dave Welch and then click on the link Runaway Grand Jury ….Or Runaway Justice? Be sure you check out the Cast of Characters tab especially as it has the slideshow of the Jurors and their "bona fides. 
  Justice David Medina – Unfit for Duty
Knowledge is Power and together we can make the difference!!  
___________________________________________
Check Out Voices Empower Articles  .
  Please attribute to Alice Linahan  with Voices Empower  
"Grab your Tea and Follow me! It's a Peaceful Revolution!" 

_________________________________________________