Kathy Haigler Under Fire for Sticking to Her Principles~Joe Straus was removed from the national delegate list.
By Donna Garner
Grassroots activists, please see the ACTION STEP at the end of this article.
Kathy Haigler has been a grassroots activist in the Republican Party since 1992.   When the Republican Party of Texas (RPT) changed its method of selecting at-large delegates and alternatives and gave that responsibility to a National Nominations Committee, Kathy Haigler was chosen in 2000 at the Texas State Convention in Houston to serve on the very first committee under the new rule.
As that 2000 Convention,  when the National Nominations Committee began to take nominations, one member started by naming several popular Republican Senators.  Haigler called a point of order and said that if they continued to put State Senators and other elected officials on the list, there would be no room for the grassroots delegates, which that Committee had been organized to elect.
For her efforts to protect the delegate spots for grassroots activists, Haigler was called down and told that these State Senators had "earned their right to go to the national convention."  However, Haigler's taking exception to the practice ended up stopping the automatic selection of popular Legislators to be chosen as National delegates.  Haigler's principled stance ended up allowing more grassroots activists to be named as national delegates.
Four years later in 2004 when the National Nominations Committee met, Haigler's good friend, then-State Representative Robert Talton, asked how he could become a delegate to the National Convention.  Once again, Haigler stuck by her principles and refused to make an exception even though Rep. Talton was a personal friend of hers.
Now this year's state convention last week — Haigler moved to Caldwell County a couple of years ago and was redistricted into Congressional District 27 along with the "big dog majority" in the district, Nueces County. These folks were all new to each other; and Michael Bergsma, a leader in the Nueces delegation, nominated Kathy Haigler as their delegate to the National Nominations Committee. Mrs. Haigler was elected unanimously.
At last Saturday's National Nominations Committee (6.9.12), Republican Party leaders asked Haigler to nominate some of the RPT officers and some of the big donors to the national delegate list.
Another Party leader handed Haigler the "Statewides" Delegate Slate and asked her to nominate 9 people: Lt. Gov. David Dewhurst, Attorney General Greg Abbott, Land Commissioner Jerry Patterson, Comptroller Susan Combs, Agriculture Commissioner Todd Staples, House Speaker Joe Straus, and the three Railroad Commissioners. Haigler handed the list back and told the person "I'm not your girl." When asked to explain, Haigler, sticking to her principles, said that in her opinion only 8 of those people are considered to be Statewide officials (i.e., on the statewide elections ballot) and that State Rep. Joe Straus was not one of them since as a State Representative, he was only on the ballot in his own district.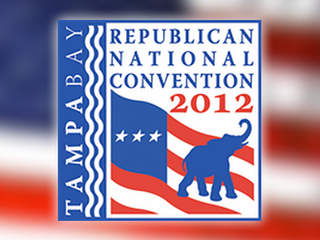 The list was then given to another committee member, Eric Opiela; and Haigler, operating in an honest and straight-forward manner, immediately notified Opiela that she was going to be making a motion to strike Rep. Joe Straus from the group of Statewides. Haigler and Opiela went around the room and briefed most of the committee members during the break to make them aware of the discussion that would be upcoming.
When the Committee reconvened, Eric Opiela nominated the list of 9 Statewides; and Haigler made the motion to strike the name of Rep. Joe Straus.  Haigler argued that since Straus is not on the statewide ballot, he should not be given preferential treatment by being automatically selected as a national delegate. Haigler stated that Straus is 1 of 150 House members. She added that if all the Republican State Senators and State Representatives were entitled to be national delegates at-large, there would be no room for grassroots activists to be chosen.
Opiela then argued that the Attorney General had ruled that the Speaker of the House is a Statewide Office. Committee member Bill Eastland of CD7 supported the Haigler amendment by saying that if the National Nominations Committee submitted the final at-large lists to the convention for an up-or-down vote with Speaker Straus' name included, the convention attendees were very likely to vote the list down and would then send the list back to the Committee for editing.  Other people testified; and when the final vote was taken, the Haigler amendment passed by a vote of 18 to 12; and Rep. Joe Straus was removed from the national delegate list.  
The arguments Haigler made were never political nor personal; they were based on principle and personal conviction.  We owe her a debt of gratitude for bringing the issue of House Speaker, State Senators, and State Representatives to the forefront so that in future conventions, there will be spots left on the national delegate list for grassroots activists.
To some, Kathy Haigler is a champion who may have saved the convention another tortuous hour (or more) of waiting on further deliberations of the National Nominations Committee.
To some, Haigler is a heroine for preserving the precious delegate at-large slots for the grassroots.
To my way of thinking, Haigler should be commended for her 100% consistency in applying her philosophy over the years where this Committee and its purpose are concerned.
The sad thing is that now Kathy Haigler is under attack from several leaders of the CD27 caucus who are circulating very hateful e-mails about her.
On Monday, Michael Bergsma (who nominated Haigler), sent out an email accusing her of ambushing him, hurting him personally, hurting the CD27 Caucus, and hurting the State Republican Party. He said he has "egg on his face" and now suffers from reduced credibility.  He attacked Haigler for striking Straus from the national delegate list and repeatedly stated his embarrassment.  Bergsma said Haigler cannot be trusted and will never be given a position of trust again.
An hour later, SREC Committeewoman Becky Berger piggy-backed on Bergsma's e-mail, expressing the same sentiment.
SREC Committeeman Bob Jones also jumped on the bandwagon in a reply to the distribution list.
Lee Brandon, a CD27 state delegate, told Haigler she will forever wear a scarlet letter of betrayal.
To Grassroots Activists:  Kathy Haigler really needs our support right now for sticking to her principles. After all, she protected national delegate slots so that more grassroots activists could be chosen.
Please take a few minutes to send Haigler your words of encouragement and to let the other people (names and e-mail addresses listed below) know that you support Haigler's stance.
It is not right that Haigler should be subjected to an e-mail lynchmob for doing the courageous thing.
I have seen copies of some of the e-mails sent to Haigler that are circulating around the state, and they are extremely harsh and accusative.
This is not fair and does not honor the hard work of the many grassroots activists who have worked so hard to help elect conservative candidates to office. These conservative activists deserve the right to go to the national convention, and Kathy Haigler is trying her best to preserve that right.
Kathy Haigler gopkat@sbcglobal.net
Michael Bergsma bergsmaconsulting@davlin.net
Becky Berger surebeck@hotmail.com
Bob Jones pbjfx@yahoo.com
Lee Brandon lee_brandon_3@yahoo.com
Todd Hunter todd@hunterhandel.com
Angie Flores angieflores@stx.rr.com
Richard Bianchi bianchi@bianchilaw.com
Kimberly Curtis futurefocusMD@yahoo.com
Kelly Harlan kelly@kellyharlan.com
Jim Mixon ibrealtor@msn.com
_______________________________________________________________________
As we enter this important election year, our voices must unite in defense of preborn American citizens who cannot defend themselves.
Please join the movement, sign the petition, and Rise Up for Life.
____________________________________________________________________
Grab your Tea and Follow me! It's a Peaceful Revolution!

_______________________________________________________

 ___________________________________________

Check Out Voices Empower Articles  .

  Please attribute to Alice Linahan  with Voices Empower   
previous post: Power and Control~ Whose got it: Establishment or We The People?~ UPDATED
next post: Turkish Charter Schools in Memphis, Tenn. Tied to Texas and Islam
6 Responses to "Kathy Haigler Under Fire for Sticking to Her Principles~Joe Straus was removed from the national delegate list."
Leave a Reply